THE PITS
Team Competition
A high impact inter-team game combining fun, physical, cerebral, and strategic challenges.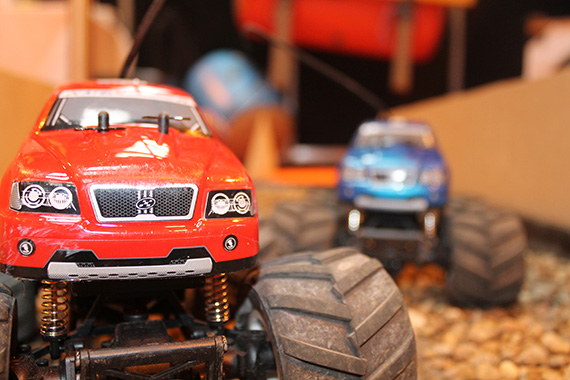 Opportunities arise for interaction at many levels:
Individual; personal challenge, decision making, motivation
Interpersonal; working together, negotiation, coaching
Intra-team; team management, planning, communication
Inter-team; competition, cooperation, negotiation
Teams move around the game board by throwing a dice with the aim of generating as much money as possible. The amount of money generated before a certain time will affect their starting position in the Grand Prix Finale; an actual race either in or outdoors using professional quality radio controlled racing cars.
As with most board games there are rules; these lay out the parameters within which the teams can play and devise strategies. The perimeter of the board comprises of a number of squares each with a different consequence for any team landing on it.
Task, Inter-team, Cerebral, Property, Wannaby and Risk Squares create a high action, fast-paced event for all teams involved.
Fines and bonus squares – These have immediate financial implications on teams; good or bad.
Teams have a dedicated Marshall or Guide to help them find tasks and guide them around the board game initially. Guides all have a wealth of development training experience and can facilitate teams through process issues where required.
Teams can pull off the perimeter squares into 'The Pits' where they can not earn money but can train and coach each other on the radio controlled cars.
The cars are one tenth scale professional racing cars and are capable of speeds in excess of 30mph. They are not the easiest things in the world to drive. Pulling into The Pits for training is a definite investment.
Call our Event Team for more information on this exhilarating multi-team activity on 01827 722201
Looking for something else?