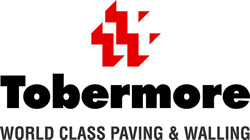 When a Senior Executive from Tobermore asked if we could organise a team event for a sales team from across the UK, we jumped at the opportunity, even though we only had a few weeks to arrange everything!
With delegates coming from all over the UK including Northerm Ireland, Mythe Farm was the ideal location for their informal activity event whilst staying near to Birmingham Airport.
Combining the relaxed, yet competitive archery session with the more active and challenging river rafting, Garlands Corporate seemed to have hit their mark.
"If you are looking to book a corporate event with your colleagues or clients, Garland Corporates are definitely the company you want to go with. They made the day consist of laughter, enjoyment and competitiveness – something you definitely need with a team all in sales! Many thanks to Andie and the rest of the team at Garlands Corporate." VC, Tobermore
If you are looking to hold a team event anywhere in the UK, why not give our sales team a call for unique ideas and a quote on 01827 722201.