Here's what you missed at the Leicester Business Expo 2016…
The Garlands Corporate team made an appearance at the Leicester Business Expo this year, which was hosted by Welford Road Stadium – home of Leicester Tigers. In its 10th year, one of the largest business to business trade show in the Midlands was expected to welcome over 1,000 visitors, so many that extra parking and a shuttle bus was provided!
If you were thinking of going to the Leicester Business Expo, these are the highlights you missed:
The 5 Best Digital Marketing Tools & Techniques Seminar was an absolute must for anyone wanting to stay current in our modern fast paced internet era. With great tips from marketing expert Paul Chapman we were given a real insight into trends and ways in which to utilise our new found knowledge.
Mega networking opportunities – of course we saw all our old friends there, and had a good catch up. But, we also met plenty of new faces and made lots of new contacts during the speed networking and networking lunch sessions, with a special 'hello' to the guys from Some Bright Spark.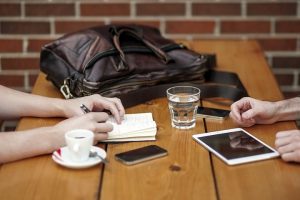 If you didn't make it to the LBE16 then you missed out!
But don't worry; you can always catch up with us to discuss team building, events and conferences. Or even book yourself a spot on the biggest Business to Business Expo in the Midlands next year – it's free to visit!