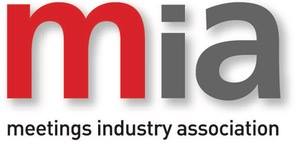 We are proud to announce that Mythe Barn will be hosting the upcoming MIA Agents Day on Thursday the 27th 2017. This exciting event will take place from 10:00 to 17:00 and will enable you to connect with Directors and booking staff from many leading event booking Agents. Mythe Barn is easily accessible, located near to M42 J10 near Tamworth.
In addition to the networking opportunities, the MIA ensures associates experience a recreational and interactive day. To kick off the day, MIA is hosting an 'Agents in the Spotlight' session. This will be followed by a light 2 course lunch where an Agent will be seated on each table and is alternated in between each course to allow plenty of time for discussion.
After lunch, you will participate in a team activity generously sponsored by Garlands Corporate. The activity afternoon will guarantee to test your mental strength and challenge your detective skills. Every team will be led by an Agent as their team leader and will work together to accomplish the challenge. Event professionals and Agents will be able to network whilst experiencing the impressive facilities offered by Mythe Barn. The event will wrap up with a celebratory drinks reception where the MIA will present the winning team with an award.