'VERSABILITY'
TEAM CHALLENGE
A new team building activity that challenges your teams versatility and ability to succeed.
This activity has been designed to challenge a teams way of thinking, working and doing to achieve its goal, whilst drawing on the mental and physical agility of individuals.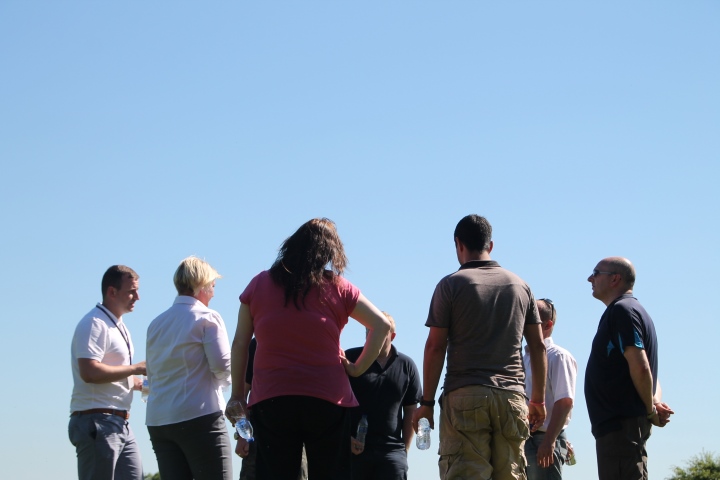 Situated just off the A5 on the Warwickshire & Leicestershire border, Garlands Corporate has a variety of team challenges to offer our clients, whether you come to our 150 acre Mythe Farm site or we come to you. At Garlands Corporate, we like to offer our clients new and exciting activities and 'Versability' is no exception in challenging a teams thinking and working; the buzzword is resilience, we call it versability.
This new concept as a team challenge motivates a team to succeed by completing a number of physical and mental exercises. They will earn points, based on their level of achievement, for each exercise. Their success will depend on:
Their ability to adapt as a team,
Draw on expertise and skills within the team,
Try new ways of doing things, and,
Working together to a common goal.
The challenge draws on the diversity within a team; the unique skills and greater knowledge that each individual member brings to the team that make it unique and dynamic.
Versability is a fun, engaging and fast paced challenge that works as a conference break or stand-alone team building event. The challenge can last from 1 hour to a whole day as the challenge concept is versatile in its content and the challenges set; making it ideal to meet your outcomes and objectives for any team day.
The Versability Team Challenge can be used:
To measure team and individual performance to bring out strengths and look at further team development or training,
As a multi-team competition for a conference break or stand-alone team building event,
To engage individuals in a new team and develop a better understanding of their skills and abilities,
Develop a teams vision, aspiration and to plan for success.
Not for the faint hearted, this challenge will test a teams:
Versatility at trying new things and doing things differently,
Their ability to adapt, change their way of thinking and working,
Their capability to draw on the skills and knowledge unique to their team,
Their motivation to succeed under pressure.
Developed specifically for teams of mixed abilities, the challenge can be adapted to suit your specific requirements and we like to take on your challenge to achieve this!
You can include any of our target sports, motor sports, team building exercises or team challenges to make an amazing 'Versability' multi activity day that your teams will not forget. Let our events team know your objectives for the day and we will create the rest.
Call our Event Team for more information about this and other activities on 01827 722201