A great way to get your teams motivated, engaged and bonding whilst having an exhilerating day is to take up the recent craze of Soap Box Cart Racing…Garlands Corporate style.
Teams are required to complete a number of enabling tasks that give them with capital and the necessary licences to enter the finale race. Consisting of an obstacle course designed to test the ability and determination of even the toughest team, the race entertains spectating teams and participants alike.
Each team is provided with a theme and costume around which they 'pimp' their Soap Box Cart. They must first fund the project by successfully completing a mixture of cerebral and physical team exercises and challenges, which provides each team with the necessary parts, licences and materials for completing their creation.
This activity can be based indoors or outdoors, with the final race taken place on one of our event fields. Energising and motivational, this team challenge can be for any number of teams from 4 to 60, with each team having up to ten players.
This challenge can be set up as a team building day that is just for fun, or as a business simulation for a shorter conference break.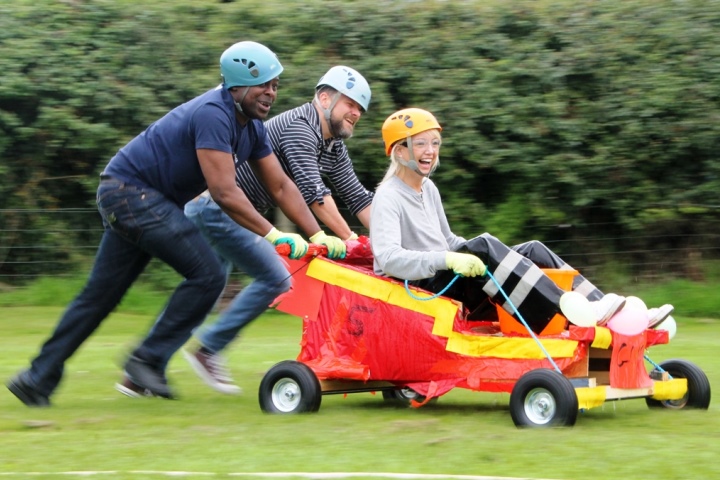 Challenge our events team to deliver on your expectations, call us to find out more on 01827 722201 or send an initial email to info@www.garlandscorporate.co.uk with your enquiry.
Whether you want to come to our 150 acre Mythe Farm or for us to come to your preferred venue, Garlands Corporate delivers across the UK.