For the third consecutive year Garlands Corporate will be hosting the Team Building Zone at the World of Learning Conference and Exhibition. The event is being held again at the National Exhibition Centre (NEC) in Birmingham on the 19th and 20th October 2016.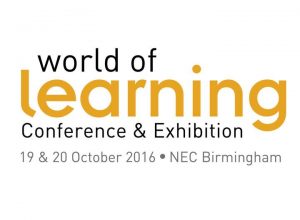 We are very excited to be a part of this event again, which promises to offer inspiration and unique opportunities for those who are looking to develop teams and individuals alike. On the subject of unique opportunities, this year we will be bringing along a mobile rock climbing wall for delegates to have a go at. But, what does this have to do with learning and team building? Read our climbing blog for an insight.
Rock climbing aside, why are we there?
Garlands Corporate offer a vast range of tailorable experiential learning activities. These can be offered as part of a simple team building day, or can be incorporated into programmes to specifically target developmental team goals. We can design a series of tasks and facilitated reviews to focus on communication, change management, systematic problem solving, leadership and high performance to name just a selection of possibilities.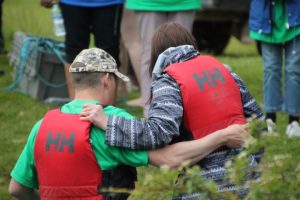 Psychometric tools (personality profiling) including MBTI® and Belbin can also be combined with tailored, facilitated activities to enhance learning opportunities and highlight team performance. Our team development and psychometric expert Andie Brazewell will liaise with you throughout the design and delivery process to ensure your objectives are met.
So, if you want your team to simply step out of their comfort zones, tackle challenges as a team, learn about roles within their team, progress as a leadership team, or even develop a strategic vision for 2017 and onwards, we would be delighted to discuss this with you. Come and find us under the rock climbing wall at the World of Learning Conference and Exhibition.
To arrange to meet us at the exhibition, please call 01827 722 123.