Some of you may have already noticed, but for those who haven't, Garlands Leisure Ltd launched the new Garlands Corporate brand in September 2015. In order to make this happen we joined forces again with leading branding experts Remedy Creative, who provided a very similar service for Garlands in 2012.
The new Garlands Corporate brand needed to work seamlessly alongside the existing Garlands brand, yet to also provide its own distinguishing features to identify a separation in offerings. Garlands have offered high quality corporate events since 2005, but to progress this element of the company it was decided that a more polished, corporate look was required – without losing the Garlands fun and friendly nature.
Once a brand identity had been agreed and established – including logo's, slogan and a branding tool kit – Remedy then set about on designing and creating the new Garlands Corporate website that you have landed on today.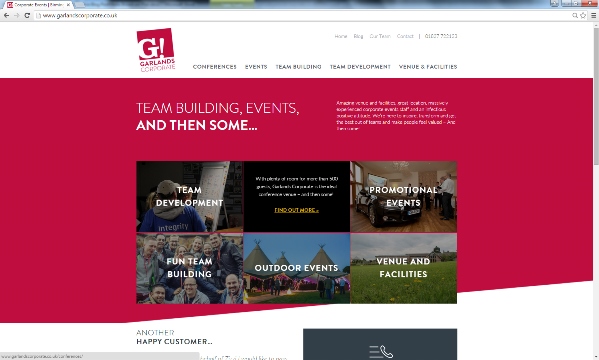 From start to finish Remedy worked with the Garlands team very closely to ensure that we were happy with the direction they were heading.
It's fair to say that we are over the moon with the outcome, and Remedy deserve a huge amount of credit for their expertise, creativity and for the end product produced.
Please click here for a little more information on what Remedy were able to do for us.