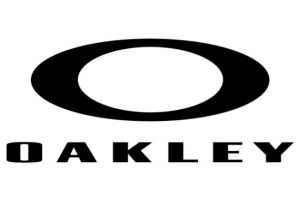 Event Brief
Our client required a venue that could hold an informal training meeting for between 20 – 30 delegates in the morning followed by an afternoon of outdoor activities. Motorised activities were specifically requested as the delegates were to test out the state of the art Prizm glasses that were the subject of the morning training.
Event Overview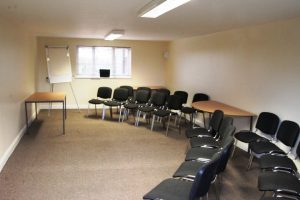 The morning of product training was based in our Orchard Suite Training Room equipped with a projector, flip charts, note pads, refreshments station and Wi-Fi. The training room is situated just seconds from the motorsport kitting up area and only 100m from the activity sites. Lunch was served before heading out into the mud.
The final numbers were confirmed at 20, which allowed for a simple two way rotation of activities in the afternoon. The activities in question were the Quad Bike Trekking on our 330cc four wheel drive Polaris bikes and the Off Road Karting based on our purpose built off road circuit using 930cc Rebel buggies.
We are happy to report that the Prizm glasses stood up to the test very well indeed!
Client Feedback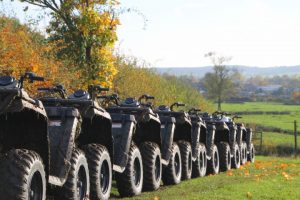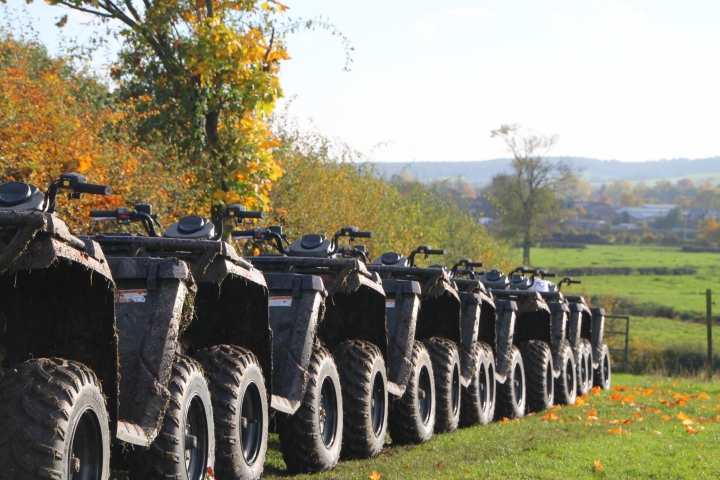 "We had a great day Quad Bike Trekking and Off Road Go Karting with staff from several of our accounts. The Garlands Corporate staff were great and the feedback we have received on the event has been really positive. The venue suited our needs perfectly. We will be back!"