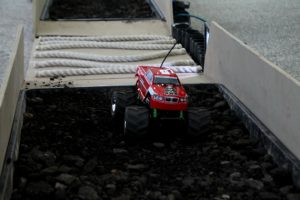 The EMH Group contacted Garlands Corporate to book a meeting in the lodge for the morning and a team challenge to kick off the morning on arrival and the afternoon.
They chose laser clay pigeon shooting to start the day before going into the team meeting. The team challenge for the afternoon was our Monster Truck Mayhem consisting of a variety of revenue generating tasks for each of the three teams to enter into the final race.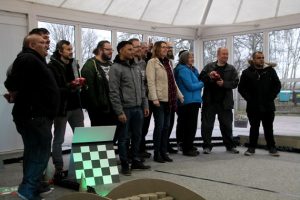 Teams were given practice time before the endurance race consisting of 24 minutes, with each team member having to drive the truck at least once, accumulating the most laps in the allotted time available. Medals were awarded to the winning team providing a crescendo to what was a great day.
Client testimonial:
'A great team building day; we all enjoyed the event. The Garland's team were friendly, helpful and ensured the day ran smoothly. I'd recommend Garlands' Corporate to other teams and organisations, a really positive experience.'
If you are looking for a team meeting combined with some team activities, contact our events team on 01827 722201 for more information or email us at [email protected]