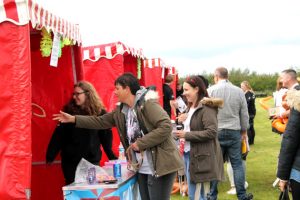 A day to remember!
What better way to reward your most valuable asset, your staff and their families, by bringing them together to enjoy a fantastic family fun day full of activities, entertainment, rides and games at an exclusive venue. With your flags and banners waving proudly as your VIP guests arrive, the anticipation grows as they enter the main arena area full of food stalls, activities and displays laid on for them on this celebratory day.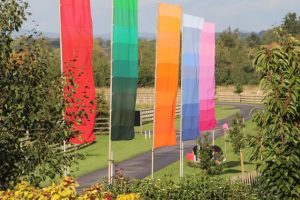 As your guests walk into the main event field there will be stalls and attractions alive with vibrant colours, sounds and aromas. Laughter and a buzz of excitement will fill the air on this very special day. A variety of food stations to suite every taste, with street food, popcorn and candy floss stalls to please children and adults alike. Funfair rides, activities, stalls and games provide plenty of attractions for all ages and preferences, whether at our exclusive use venue, Mythe Farm or a location of your choice.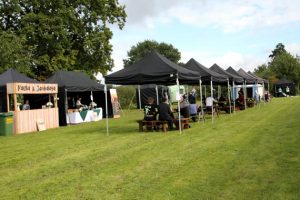 With over 25 years experience in designing and delivering company celebration events and family fun days, Garlands Corporate are reknowned for creating and delivering a day to remember for all your staff. Whether for 200 or 1000 people, we can help you deliver an exceptional event, and then some!
In designing such a day, we start at the very end; the amazing comments from your guests as they leave and the thrilling experience you want your guests to remember for some time to come.
'I have never experienced such an amazing day, full of fun and laughter for all ages, we left with a smile and some incredible memories to cherish forever.'
If you are looking to organise your company awayday, family fun day or celebration event this summer, why not give our event staff a call on 01827 722201 to start the ball rolling and create that something special.