Garlands Corporate were delighted to have Derek Redmond at Mythe Barn speaking at a Coventry and Warwickshire Chamber of Commerce event for Directors on Tuesday 17th January 2017.
Sport, business, psychometric profiling, teamwork and their interrelation were discussed. A tour of the venue and adjoining events facilities were offered alongside a range of team building activities and exercises to try out. Competitive activities including archery and laser clay pigeon shooting were also available.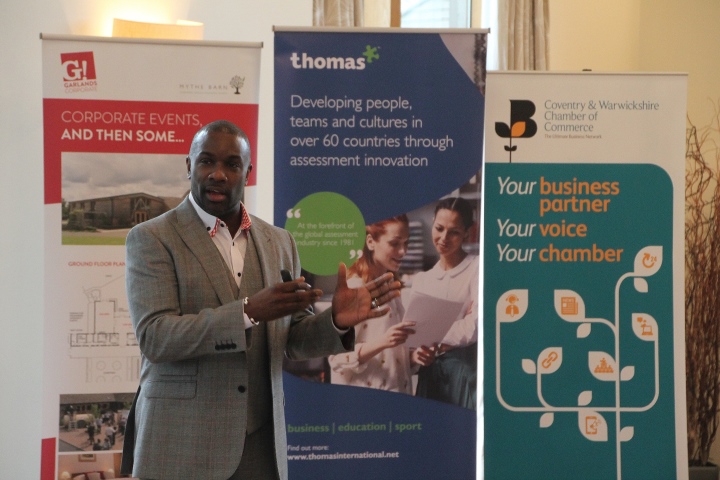 Derek, sports legend and Group Performance Director of Thomas International talked about his team's tactics at the 1991 World Championships. He gave an insight into how the team members themselves rather than their coach determined the final running order for the 4 x 400m relay team, and how having assessed their profiles some years later he came to see how a mix of attributes and skills is essential within a team. He and his team members changed the running order the night before the relay race and Derek revealed how their strength profiles shaped their responses to this last minute team meeting. Derek believed that they won because they, as a team, played to these strengths; they felt that the new running order was better for them individually, believing in their ability having decided the order for themselves.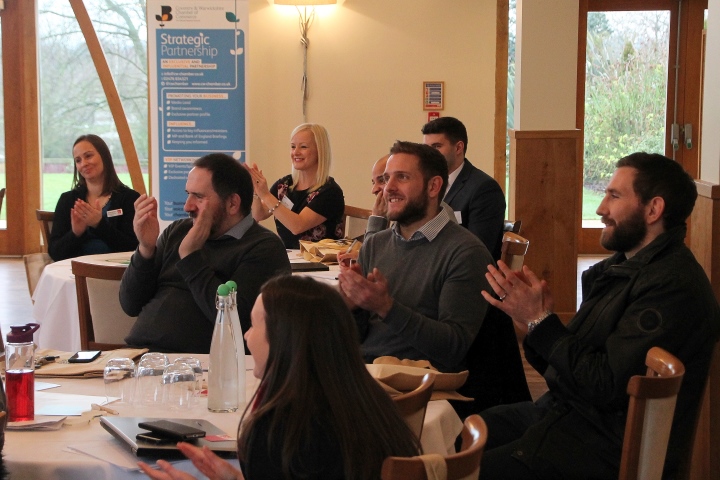 Derek believes that the same characteristics and talents that make good athletes are also transferrable into business and pearls of wisdom abounded throughout Derek's engaging talk. He reinforced that a team of people exactly like yourself will not bring success, but that a mix of strengths and talent is essential. He also discussed the importance of understanding the characteristics of people within the team to improve performance, and the part that psychometrics can play in helping to understand ourselves and other team members better.
The event provided a great networking opportunity throughout the morning and a useful understanding of psychometric profiling and the value this can bring to an organisation. Competition for the archery and laser clay pigeon shooting was fierce, and the event finished with an awards presentation. As anticipated, Derek Redmond stole the show walking away with the prize for laser clays. Pleased with his performance, he commented 'that's the first thing I've won in a long time!'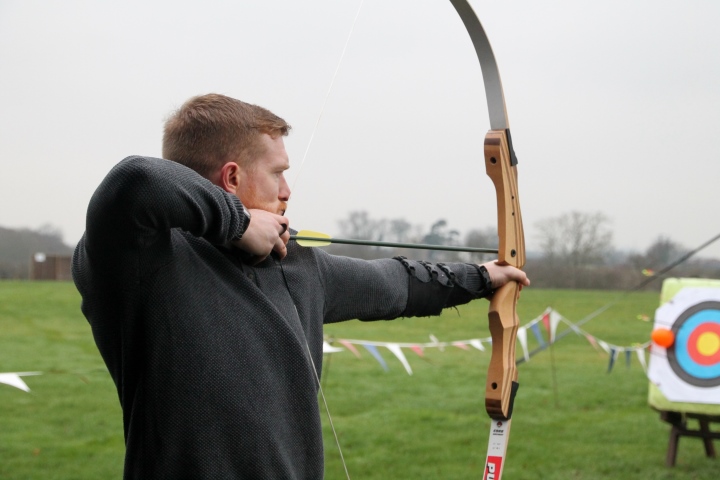 For more information about fun team building options and bespoke business development programmes, please follow the links below: