CASE STUDY:
Conference Break Activity – Great Egg Race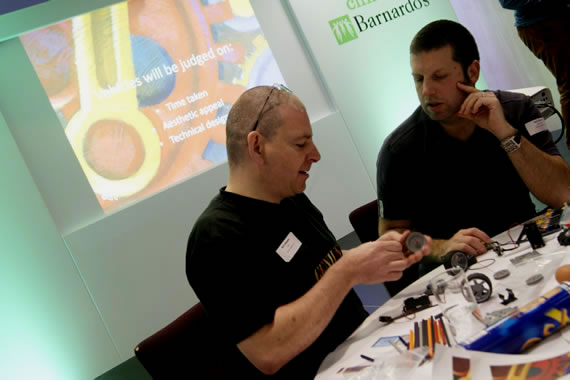 Event Brief
As part of their innovation and strategic planning conference in London, our client required an activity that supported the objectives of:
Creativity and innovation,
Systematic problem solving, and
Putting ideas into action.
The Great Egg Race fulfilled all their needs and more!
With 82 delegates in total, nine teams were set the challenge of entering an egg into a race within an allotted time and delivering it intact! Teams were given a variety of equipment suitable for designing and building a vehicle with a number of additional challenges required to be completed that provided the various licences for entry.
Once completed, each team was asked to present their case to the wider audience as to why their solution was the best in terms of design and aesthetics before the race finale.
"Garlands Corporate were able to scale the offering to suit our audience numbers and venue and worked closely with us to create an energetic, fun and innovative day of activities.

We called the day ignite and worked on the basis of taking a spark into a flame and getting the wild fires of innovation burning. That certainly happened on the day and the team at Garlands played a big part in helping us achieve that."