CASE STUDY:
Aldi Mid-Year Social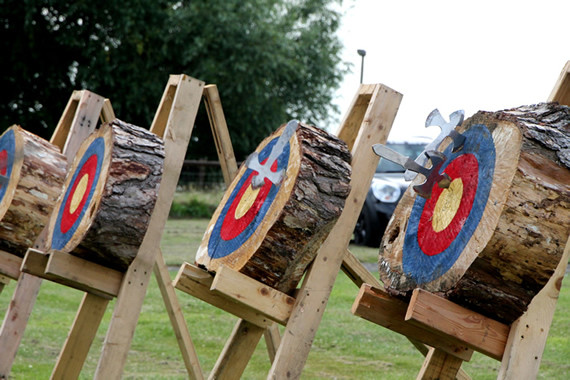 Event Brief
When the Aldi Finance Team approached Garlands Corporate to run their mid-year social event again, we were delighted.
Having been to Mythe Farm before, they wanted something a little bit different that still would appeal to all tastes. So we created an evening of fun activities that had variety and the option for teams to sign up to.
Everyone eagerly arrived early, on one of the hottest days of the year so far. After meeting their instructors, teams went off to do crossbows, axe throwing, kart racing, quad obstacle courses and blindfold 4×4 driving.
As one participant said, "I have enjoyed this so much I think I might take it up as a sport!"
"Yet again, Garlands Corporate delivered a great day that was enjoyed by everyone. The staff were friendly, helpful, approachable yet professional and I cannot fault them. And they are only five minutes away from our office, we will be back!"