Having just completed our busiest month yet at Garlands Corporate, our clients and staff found time to take in the beauty of our inspiring Mythe Barns.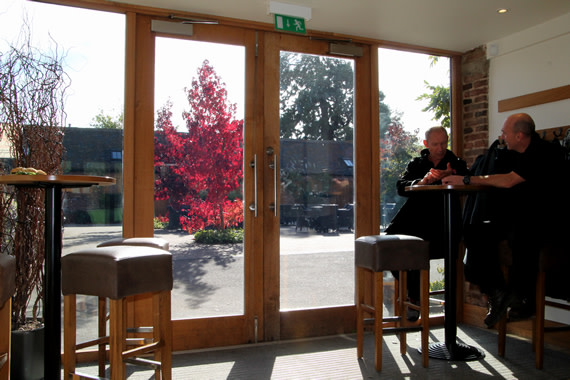 As staff take time to discuss and plan a conference break activity, the autumn sunshine streamed in past the acer tree in the courtyard that simply could not be missed!
Autumn on Mythe Farm is always a stunning performance as the leaves that clothe the trees and plants provide a fitting sartorial eloquence that might inspire any budding Keats or Shakespeare to pick up a pen. Why not come and see for yourself.
If you have a team event, conference or celebration you would like to bring to our amazing venue, call our events team on 01827 7221223 to check availability.